---
For Better Experience And More Fetures Download Learn Finite App From Google Play Store
10000

+ Download Google Play
PM-VISHWAKARMA Scheme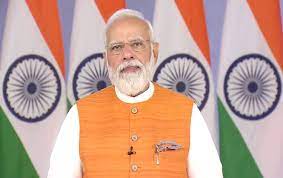 In News

Prime Minister Shri Narendra Modi will launch the Central Sector Scheme PM-VISHWAKARMA recently at New Delhi.
Benefits of the Scheme
The new scheme intends to provide recognition and holistic support to the traditional artisans & craftsmen working with their hands and elementary tools, so as to improve the quality, scale and reach of their products and also to integrate them with MSME value chains.
Traditional artisans will receive an invaluable opportunity to enhance their skills through a comprehensive 6-day training program. This training is tailored to the specific needs of carpenters, tailors, basket weavers, barbers, goldsmiths, blacksmiths, potters, confectioners, cobblers, and others, empowering them with advanced techniques and knowledge.
The scheme goes beyond training by offering substantial financial assistance ranging from Rs 10,000 to Rs 10 lakh. This monetary aid enables beneficiaries to kickstart their endeavors and expand their businesses, resulting in improved livelihoods.
The PM Vishwakarma Scheme is a catalyst for creating employment avenues. It aims to generate employment for approximately 15,000 individuals annually, fostering economic growth and stability.
Aspiring beneficiaries can easily access the scheme by applying online. This user-friendly approach simplifies the application process and ensures that deserving candidates can readily avail themselves of the scheme's benefits.
The state government takes on the responsibility of covering the entire cost of various training programs under the Vishwakarma Scheme. This ensures that artisans can receive high-quality training without any financial burden.
Under the scheme, the Vishwakarmas will be registered free of charge through Common Services Centres using the biometric-based PM Vishwakarma portal.
They will be provided recognition through PM Vishwakarma certificate and ID card, skill upgradation involving basic and advanced training, toolkit incentive of 15 thousand rupees, collateral-free credit support up to one lakh rupees in the first tranche and two lakh rupees in the second tranche at a concessional interest rate of 5 percent, the incentive for digital transactions and marketing support.
The scheme will provide support to artisans and craftspeople in rural and urban areas across India.
Source- PIB