For Better Experience And More Fetures Download Learn Finite App From Google Play Store
10000

+ Download Google Play
'Sagar Parikrama Phase IV' begins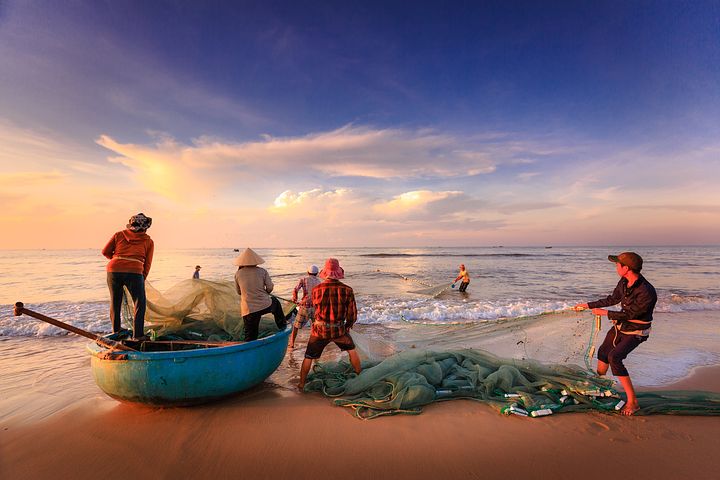 In News

The fourth phase of 'Sindi and facilitate their economic uplifting through various schemes -- will begin recently, covering three coastal districts of Karnataka.
Sagar Parikrama
The phase-IV of Sagar Parikrama programme will take place from 18-19 March.
It will cover the stretch of Uttara Kannada, Udupi and Dakshina Kannada districts.
Sagar Parikrama is an evolutionary journey envisaged in the sea across the coastal belt demonstrating solidarity with all fisherfolk, fish farmers and concerned stakeholder's as a spirit of 75th Azadi Ka Amrit Mahotsav saluting our great freedom fighters, sailors, and fishers.
It is an initiative of government, aiming to resolve the issues of the fishers and other stakeholders and facilitate their economic upliftment through various fisheries schemes and programs being implemented by the Government of India such as PMMSY.
The journey of "Sagar Parikrama" has started with the theme of "KRANTI se SHANTI" as Phase-I on 5th March 2022 from Mandvi, Gujarat.
Fishing in Karnataka
The fish production from Karnataka contributed about 6.6% of India's total fish production in 2021-22 financial year and ranks 3rd in total fish production.
The country has a coastline of 8,118 km, covering nine maritime states and four union territories, providing livelihood support to 2.8 million coastal fisher folk.
Karnataka has 5.74 lakh hectare of freshwater sources and Dakshina Kannada alone contributes 40% of the total catch followed by Uttara Kannada (31%) and Udupi (29%).
Mangaluru and Malpe fishing harbours are the main contributors in the Dakshina Kannada and Udupi districts, respectively.
India contributes 8% of the global share of fish production and is ranked 3rd largest fish producer in the world.
Significance
Sagar Parikrama would enable the Government in devising better policy for improving the quality of life and economic well-being of people of the coastal community especially the marine fishermen in the country.
The journey of Sagar Parikrama shall focus on the sustainable balance between the utilization of marine fisheries resources for the food security of the nation and livelihoods of coastal fisher communities and the protection of marine ecosystems,
To bridge the various gaps of fisher communities, development of fishing villages, upgradation and creation of infrastructure such as fishing harbours & fish landing centres to ensure sustainable and responsible development through an ecosystem approach.
Source- PIB